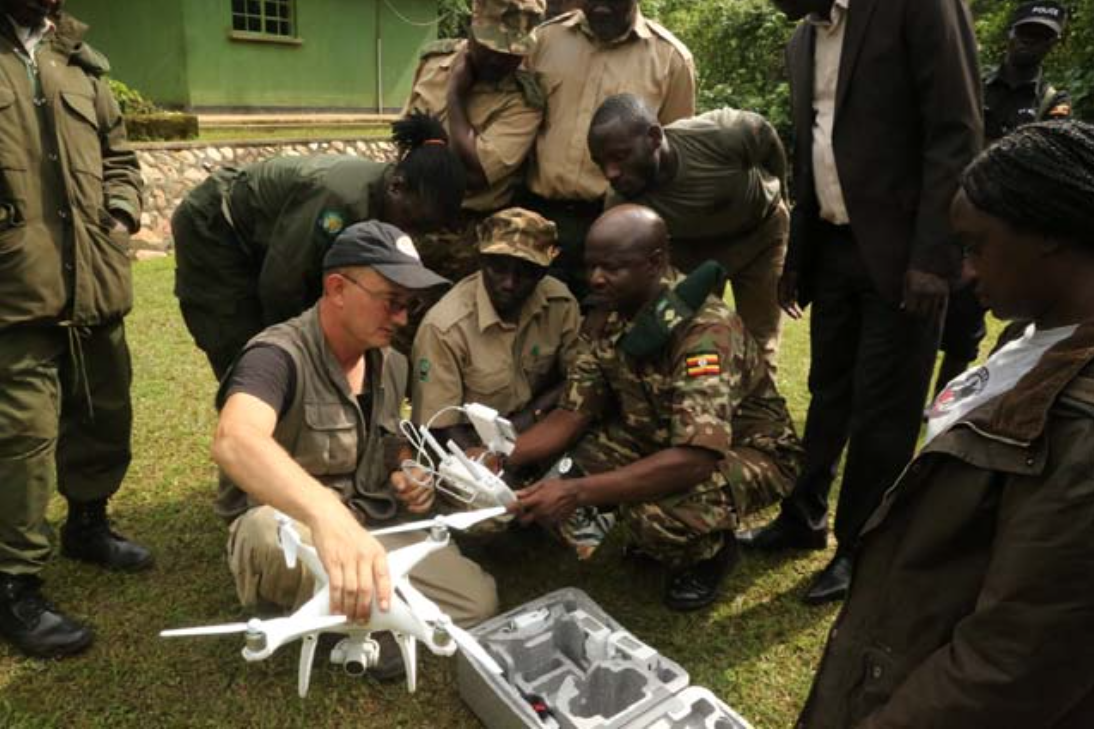 Press Release: January, 2017
The Rare Species Fund provided the first anti-poaching drone for use in the national parks by the Uganda Wildlife Authority (UWA). The drone is currently being used in the Bwindi Impenetrable Forest which is home to the largest population of the world's 900 remaining mountain gorillas. The Impenetrable Forest was aptly named because the steep, mountainous terrain and the dense equatorial foliage make the park tricky to access. While this provides a modicum of safety for animals living within the park, it also makes it difficult for rangers to monitor illegal activities within the park.
The drone provides the UWA with the ability to remotely monitor the integrity of park boundaries, both quickly and effectively. The drone also allows officials to monitor remote locations of the park that are difficult for rangers to access.
Robert Johnson, head of field operations for the Rare Species Fund, taught a designated UWA team the methods of operation, safe flight and effective surveillance with the drone. Less than a month after receiving the drone, the UWA has reported successful use of the technology to monitor park activities.