One of the things I was looking forward to the most in Myrtle Beach was our visit to T.I.G.E.R.S Preservation Station. In fact, when the ladies at Vacation Myrtle Beach asked me which attractions we'd be the most interested in visiting, T.I.G.E.R.S. Preservation Station was at the tip top of my list. Once they confirmed our reservation, it was all I could talk about for weeks.
Since our reservation had been made online in advance we were one of the first people in line for our photo op with the animals but I was still feeling so impatient. Normally I'm very chill but seeing those baby animals so close made me want everything to hurry up so I could get their furry little faces in my hands.
When it was our turn the first animal they brought out was the young Liger (Lion/Tiger). It was THE BEST! Brandon gave him a bottle of milk while I pet him as much as possible and marveled at the size of his enormous paws. I wanted to bring him home with me, he was seriously the cutest thing ever (and of course, I said that about every animal there).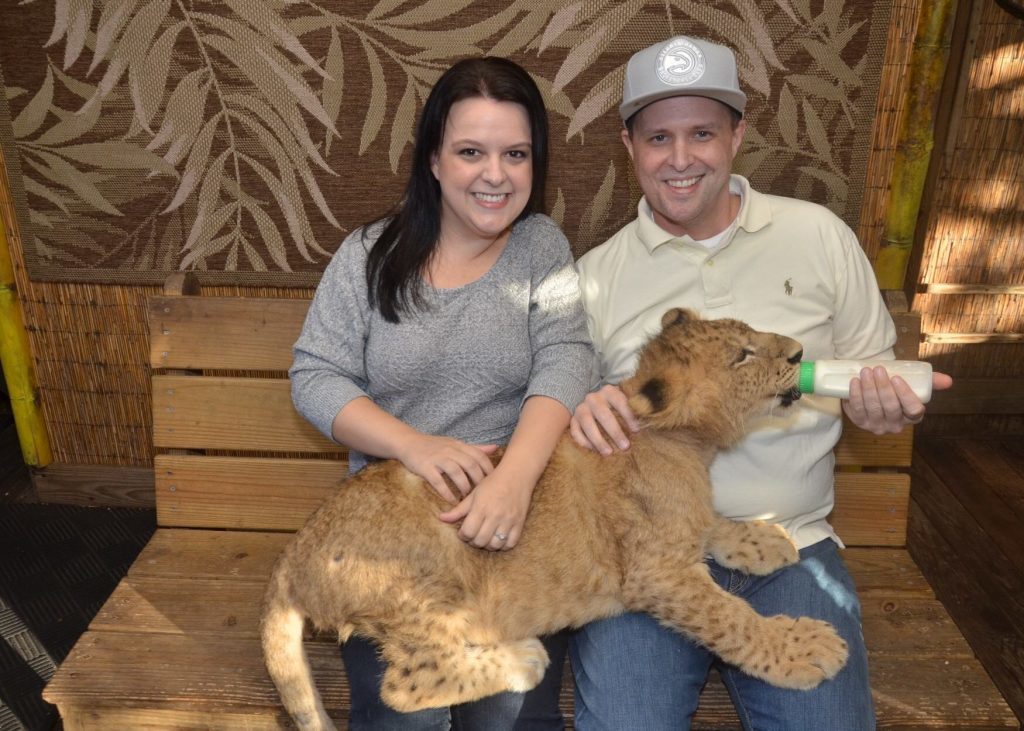 After the liger, they brought out a young tiger and a tiger cub. I swear I thought my heart was going to explode from all of the fur and cuteness. I legit can't remember the last time I was so excited about something.